Towing Jefferson County TN

We Offer a 10% Discount Off Services for Military Personnel and Veterans.
* with proper identification
Since 2004, Norton's Towing has proudly helped drivers in their time of need, providing emergency towing and roadside assistance throughout New Market, TN and all of Jefferson County. We take pride in operating quickly for your convenience, and will travel as far as it takes to assist you.
Your Trusted Towing and Roadside Assistance Provider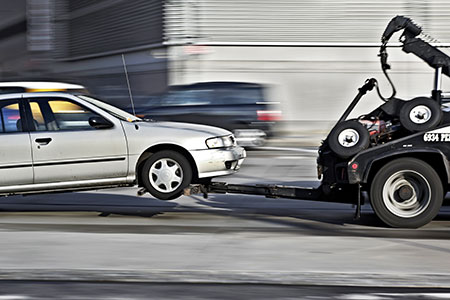 Welcome to Norton's Towing! We are a family owned business that has been servicing the community since 2004. If you are stuck in a rut, we will be the first to help you in a stressful situation. We are willing to travel as far as needed to provide you roadside assistance.
At Norton's Towing we are more than ready to serve you with excellent customer service and a professional towing experience. Do not hesitate to call because we will not hesitate to help you!
Whether it's a flat tire or an overheated engine that's got you sidelined, it's imperative you're able to get towing or roadside assistance quickly. Getting your vehicle back on the road safely or towed to a service center means getting you out of harm's way and minimizing the inconveniences a breakdown is sure to cause. When you need expeditious, reliable towing in Jefferson County, TN, make Norton's Towing your first and only call. Not only will we get to you quickly, we come backed with years of experience, allowing us to help you in any way you might require. We can tow just about any car, truck, SUV or motorcycle, and we're willing to go the distance to see you safely to a service center.
If your vehicle's problem can be remedied on the side of the road, we're here to help with that as well! Call us for roadside assistance in Jefferson County, TN and we'll gladly help you assess the situation. We can bring you a few extra gallons of gas if your tank has run dry, and we can pop your lock if you've accidently left your keys in the cabin. Need a jumpstart? We can help with that too! There's no one around who can change a flat quicker, either! We invite you to see for yourself why drivers throughout the area call us first when they need towing or roadside service.
We're a proud family-owned business and have been since 2004!
We can capably tow cars, trucks, SUVs and motorcycles.
Our team is available any time, day or night, whenever you need a tow.
We're ready to deliver a wide range of roadside services to you.
We serve all of Jefferson County, TN and beyond, going as far as needed to assist you.
Need a Tow?
If your vehicle is sidelined and you need a tow or you require roadside assistance to get back on track to your destination, give us a call today! We'll get to you quickly to provide assistance.
Areas Served
Proudly offering towing services and emergency roadside assistance to thew following areas:
New Market, TN
Jefferson City, TN
Strawberry plains, TN
Trentville, TN
Mascot, TN
Blaine, TN
Corryton, TN
Plainview, TN
Wooddale, TN
Talbott, TN
Dandridge, TN
White Pine, TN
Wolf Acres, TN
Baneberry, TN
Kodak, TN
Beech Springs, TN
Kimberlin Heights, TN
Kingston, TN
Tazewell, TN
Kingsport, TN
Mohawk, TN
Morristown, TN
Asheville, TN
Maryville, TN